Lady Eagles win controversial turnover fest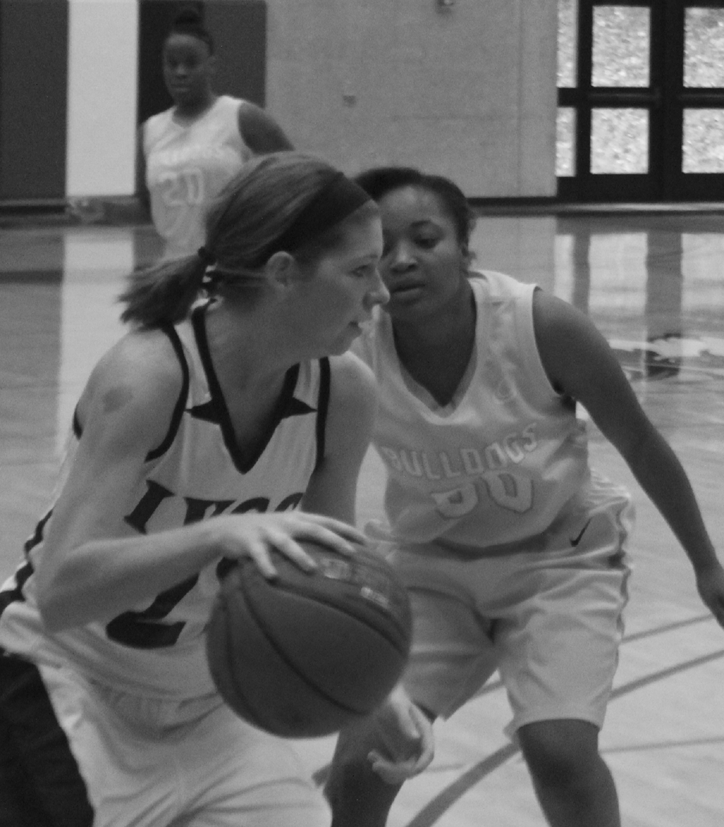 The referees proved their athleticism
Nov. 2 by running their tails off to the
locker room when the game clock at IV's
home court hit all zeroes. Daley College's
team was more hesitant.
After IVCC took a three-point lead
with less than 20 seconds to go, a Daley
player made a successful long-range shot
near the three-point line. The horn
sounded and the officials did not signal a
three-point play, ending the game.
Despite protests from the Chicago
team's players and coaches, the Lady Eagles
prevailed 56-55.
IVCC led by double digits for parts of
the game but myriad second-half
turnovers and air balls kept the contest
close. Daley committed 17 turnovers
themselves but had the advantage in rebounding.
Free throws proved to be the deciding
factor in this battle of vertically challenged
rosters as IV made 12, while the Bulldogs
hit only three.
In the middle of the second half, sophomore
Kara Kistenfeger broke a long
Lady Eagles scoring drought by draining
a three and then two free throws. She finished
with 12 points.
CJ Rhodes and Karly Near joined
Kistenfeger in the double figures category
with 16 and 11 points, respectively.
Daley College's Jacqueline Barajas led
all scorers with 19 points.