Kacie Cusick and Sydney Johnson
April 30, 2019 • No Comments
Radio host Nadia Valentine drew students to room CTC-125 with her talk on her experiences as a person of color in the Illinois Valley on Feb. 25. The event was sponsored...
April 25, 2019
April 25, 2019
April 25, 2019
Full Print Edition
The latest issue of IV Leader available on issuu.com/ivleader
Kacie Cusick, Social Media Manager
May 1, 2019 • No Comments
Make some room in your playlist for a new local band you are about to fall in love with: Prone. Prone is a music group new to the scene that consists of IVCC student Joey...
Fans Take Cancellation 'One Day at a Time'
April 25, 2019
'Mr. Stark, This Movie Doesn't feel So Good'
August 30, 2018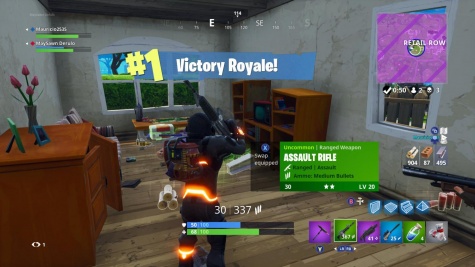 Fortnite: Gamers battle for supremacy
May 3, 2018