Matt Klein, IV Leader Reporter
November 29, 2018 • No Comments
The IVCC College and Diversity Team hosted an "Overdose and Awareness Pre- sentation" on Thursday, Nov. 1. Buddy's Purpose...
November 29, 2018
November 29, 2018
November 20, 2018
Full Print Edition
The latest issue of IV Leader available on issuu.com/ivleader
Noah Currie, IV Leader Culture Editor
August 30, 2018 • No Comments
"Avengers Infinity War" is a movie that deals with a massive amount of main characters, a large number of past prequels and a great villain. The first 10 minutes of...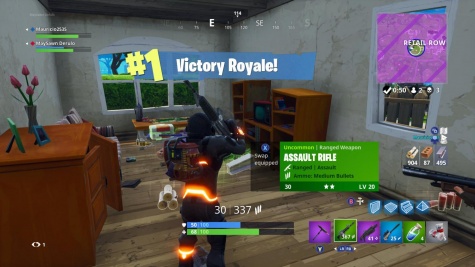 Fortnite: Gamers battle for supremacy
May 3, 2018
River Currents Hosts Launch Party
May 3, 2018
May 2, 2018