Matt Klein, IV Leader Reporter
November 29, 2018 • No Comments
The IVCC College and Diversity Team hosted an "Overdose and Awareness Pre- sentation" on Thursday, Nov. 1. Buddy's Purpose...
November 29, 2018
November 29, 2018
November 20, 2018
Full Print Edition
The latest issue of IV Leader available on issuu.com/ivleader
Noah Currie, IV Leader Culture Editor
August 30, 2018 • No Comments
"Avengers Infinity War" is a movie that deals with a massive amount of main characters, a large number of past prequels and a great villain. The first 10 minutes of...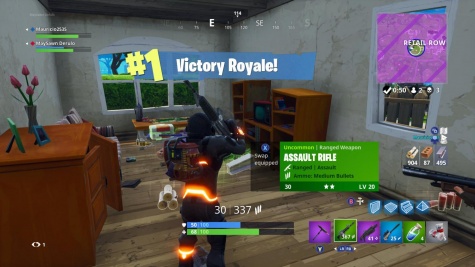 Fortnite: Gamers battle for supremacy
May 3, 2018
River Currents Hosts Launch Party
May 3, 2018
May 2, 2018
Jacob Steinberg, IV Leader Sports Co-Editor
April 10, 2019 • No Comments
For years, managers have been key characters in the game of baseball. The dirt-kicking, hat-throwing, base-tossing, arguing coaches have dominated the game for years. However,...
Eagles Look To Regroup After Disappointing Season
April 10, 2019
Lady Eagles Plan Ahead For Next Season
April 10, 2019
Lady Eagles Seek Redemption After Disappointing 2018 Season
April 10, 2019