More About the Life of Our Student Trustee – Matthew Klein Profile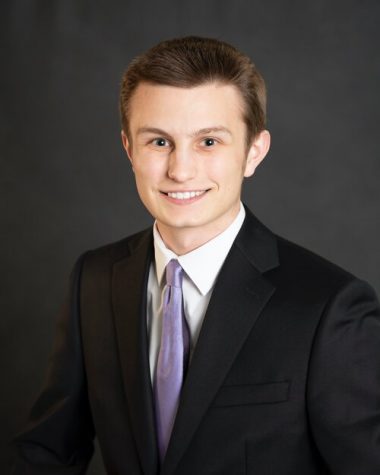 With posts up to 65,000 views and 850 shares, 5.7 thousand total followers, and over 1 million total post reach, Matthew Klein really has made his name throughout the Illinois Valley and various parts of the country.
Nineteen-year-old Matthew Klein of rural Peru is known for his infamous films and superb leadership. His entrepreneurship and involvement in many local community organizations are what make him stand out as a young college student.
At only 17, Klein became an entrepreneur by running his very own "Matthew Klein Films."This business is a creative video production agency with over 500,000 views online and over 200 videos to view.
Klein's business gravitates towards clients in the corporate, economic development, education, government, marketing, real estate, and tourism fields. His video productions focus on concept development, storyboard and script planning, videography, post-production, and distribution(across all online platforms).
Klein is recognized here at IVCC with the role of SGA Student Trustee. Through this position, Klein participates in meetings with the school board, as well as meetings with his own team.
"This position is important to me because I get to provide student input concerning all phases of the College's operation," said Klein, "And that's a big matter in this big school."
Klein was elected last year even while running against two other people for this position.
"We're really lucky to have Matt on the team," stated Kaityln Ruppert, president of IVCC SGA."He is well-put-together and organized — just perfect for his position."
Klein also makes time to volunteer for The Perfectly Flawed Foundation, a foundation that focuses on promoting drug-abstinence. Klein helps with events as well as serving as the foundation's Marketing Coordinator.
In this position, Klein executes initiatives to reach the target audience through appropriate channels such as social media and email. He also leads specific fundraising and foundation mission events.
Klein stated, "As for volunteer work, I truly believe in the mission of those organizations and that they can make a difference."
The list goes on; Klein also works with various economic-related businesses through his passion for media, like the Illinois Valley Area Chamber of Commerce & Economic Development, where he is the PT Digital Media Specialist.
Every day is a busy day for Klein. When asked what a usual day looks like, he says "I get up, send emails, attend to IVCC communications, go to class, film or edit, meet with clients, check if there is any volunteering to do. Then it's time to relax at home with dinner, schoolwork, but before I know it the next day comes and I start over again."
"I plan on studying Business Leadership and Management at Bradley University this fall," said Klein in regards to his future. "After that, we'll have to see where things go…I'm not a huge planner when it comes to those types of things."
At the end of the day, Klein's main focus is not only to create marketing strategies to increase online engagement, but also to make a difference in his community and his own life.
"I'm most passionate about finding what you love and continuing to do it, so that's what I'm going to do!