Strong Season Expected for Volleyball Team
Great things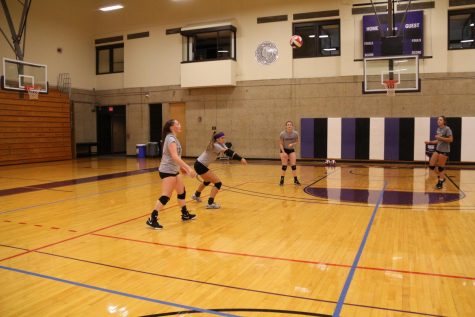 are coming this season from the IVCC women's volleyball team.
"We have goals for this season and want to make it as far in post season as possible," said coach Erin Polte. "I want my team to be better than what they started."
Polte also mentioned that Sophomore standout Kaitlyn Edgcomb is ready to bounce back from a red-shirt season last year.
"Kaitlyn is the most experienced player on the team, [and] she will do really well in the middle and has a lot of responsibilities this season on the court," said Polte.
Polte also is expecting a strong season from freshman defensive specialist/libero Gertie Savitch.
"[Savitch is] showing amazing talent during practice and I am expecting amazing things from her during games," said Polte. Polte is expecting a very fun and competitive season this year, especially with two healthy setters. She is also prepared for a tough competition in the conference with Sauk Valley and Carl Sandburg with their returning sophomores.
Sophomore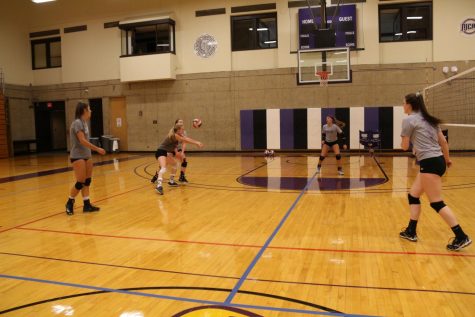 Kate Vigars adds that she expects herself to improve from tough last season knee injury. "[I want] to work on making every set hittable and working a lot with the middles," said Vigars.
She also adds that this season she is excited to play teams like Lincoln and Carl Sanburg because of the tough competition, along with long-time rival Sauk Valley.
"She wants less errors than last season," her teammate Mallery Pearson adds.
They continue wanting to beat rival Sauk Valley.
Pearson is going through an ongoing shoulder injury since the beginning of the summer. She expects to be "game ready" for this upcoming weekend tournament in Rockford.
The Illinois Valley Eagles will face Kirkwood Community College, Spoon River College, Glen Oaks Community College, and Bryant & Stratton College this Friday and Saturday at the McHenry Community College Invitational.