March Madness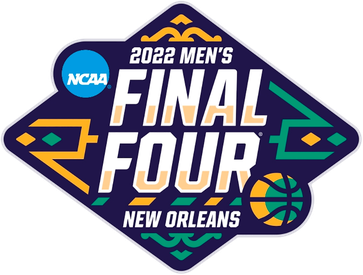 Noah Simon, IV Leader Sports Editor and Columnist
April 7, 2022
Kansas overcomes a 16 point deficit to beat North Carolina in National Championship 72:69. An incredible comeback saw Kansas tie the game half way through the second half, and then use their moment to edge away in the final minutes of the game.
A late Kansas turnover gave North Carolina a chance to send the game to overtime but the shot came up short.
This year's tournament was nothing but exciting and entertaining. From inspiring upsets in the early rounds to heartbreaking defeats, the tournament had everything to offer.
Kentucky was one of the first top two seeds to be eliminated in the First Round when they faced of against St. Peter's, who went on to make history as the highest seed ever to make it to the Elite Eight.
The second round saw higher ranked teams like Baylor, Tennessee and Illinois all lose to their lower ranked opponents.
During the sweet Sixteen, number 1 Gonzaga, and number 1 Arizona lost to Arkansas and Houston and the Elite Eight saw the higher ranked North Carolina, Duke, Kansas, and Villanova all advance to the Final Four before leading to the Kansas against North Carolina match-up in the Championship Game, where Kansas ended up coming away with the victory.
An incredible tournament comes to an end, as is the same for legendary Duke Head coach Mike Krzyewski, who had been at Duke for over 42 years and who had won them 5 National Championships.