Golfers finish near top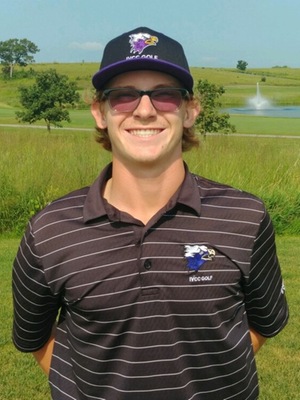 The men's golf team has finished near the top at several contests so far this fall as the team continues to prepare for regionals in mid-October.
On Sept. 13, the team finished third overall at the IVCC Fall Classic at Edgewood Golf Course in McNabb, scoring a 602. Heartland finished first with a 577 score.
Leading the way for the Eagles was sophomore Ian Roach, who shot a two-round score of 145. Roach, a Putnam County High School graduate, finished third individually in the tourney.
Ryan Dulin, a freshman from Grant Park, tied for fifth with a 146 while Roach's fellow PC graduate Ben Cyr had a 151. Freshman Aydin Folker carded a 160.
On Sept. 7, the golf team fired a 15 over par 303 to finish second to the host Spartans in the 16-team Aurora "Double Gun" contest at the Aurora Country Club.
The Eagles were led by Folker, the Jacksonsville freshman, who fired an even par 72 to finish second overall in the 90-player field.
Coach Sean Kennedy said, "A very good day for the Eagles. Aurora CC is a very wonderful but difficult venue, the hole locations were collegiate worthy, and the wind blew 15 mph sustained all day with gusts. To finish second of 16 teams in this strong NCAA Division 3 field was a credit to how hard the Eagles have been practicing."
Earlier this season, the golfers finished seventh on Aug. 30 at the Heartland Hawk 36 in Springfield, second on Aug. 25 at the Red Tail 36 in Decatur, and fourth on Aug. 20 at the Highland 36 in Freeport.
Roach shot 7 under par at the Red Tail 36 in Decatur to win the tourney.
The Eagles host another tournament on Oct. 4 at Deer Park Country Club.