Batter Up!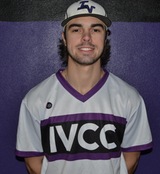 The 2019-2020 baseball season is almost under way.
The Eagles kick off their season with a spring break trip to Myrtle Beach. While in South Carolina, they will compete in five games.
Mickey McDowell of Coal City stated, "I'm really looking forward to not only the experience of play, but overall the team play and the bonding."
McDowell said as the season gets closer team morale has improved.
"Around a month ago the team's motivation was kind of lacking," he said. "We gained 6-7 solid players lately and the team's morale is at its highest."
Logan Cheatham of Ottawa said, "Practice is going pretty good. It's been tough not being able to get out on the field during the winter months, but we do a lot of work in the gym and in the cages to get ready for the season."
Another Ottawa graduate Matt Mezel stated, "The goal of this year for me personally is to be a starter every game and hit .300 on the year or better and just have fun.
"The goal for the team is to have a winning record and hopefully win some hardware."
The team is looking to improve on a 14-21 overall record and an 8-8 conference record from last year. The Eagles are building off a first-round loss in the regional last year where they fell to Milwaukee Area Technical College 9-4.
Last year at Myrtle Beach, the team went 2-3 overall, beating Middlesex County College 10-3 and Bergen Community College 8-7.
Cheatham explained the team is "excited to head out to Myrtle Beach for our spring break trip, especially us sophomores who went last year.
"The fields and facilities we play on out there are awesome, and we all had a blast down there last year."
McDowell added, "not only do we get the opportunity to get away for a bit, but we get to play the game we love at the same time."
The Eagles have a few returning players who will be considered "captains," according to Cheatham.
"There are a few of us on the team who can be considered captains and vocal leaders on the team, with me being one of them. Especially being a returning sophomore, I feel I carry an important role of getting the new guys ready for the season and really bringing the whole team together."
Other sophomores besides Cheatham on the roster include Peyton Phillips, Justin Cruz, Jordin Lee, and Dylan Smith.
The Eagles are coached by Jason Goode.
The team's first home game this year will be a doubleheader on Saturday, March 21 vs. Rock Valley College.