Lady Eagles basketball heads into conference play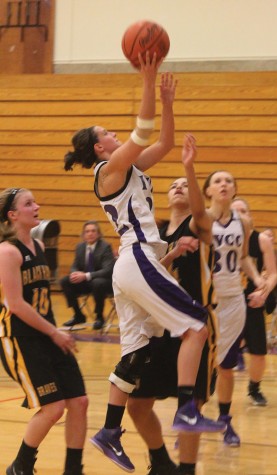 The Lady Eagles have recently began conference play and have struggled to find wins, compiling a record of only 3 wins to 15 losses.
The team has struggled to find a spark with their smaller roster, and have faced issues to keep a consistent starting line-up. Only freshmen Raley Mauck and Lexi Collins have yet to miss action this season, and the team lost their leading scorer at the time, Daniela Pavlovich, three games into the season.
The team struggles with finding consistent offense, and continues to amass an immense turnover to assist disparity.
This disparity has also contributed to the poor record thus far. A recent home loss that is a perfect example of this came against Kankakee College, where the Lady Eagles scored only 33 points while turning the ball over 27 times and shooting 27 percent from the field.
Though the team has struggled, Mauck feels the team is still very close knit. She says that they are a "great group of girls. We all mesh really well together. Even though our record is not what we want it to be, we don't let the losses bring us down as a team."
Later on she said that the team is "playing pretty well, we just need to find that extra fire near the end of the game" and that "We have a few more games to prove ourselves and credit all the hard work from this season."
The team will look to improve as the season continues, with a remaining eight games, including home games against Black Hawk East, Highland, Sauk Valley and Carl Sandburg.
The team will have their final home game against South Suburban on Feb. 10. Students are reminded that admission is free with IVCC Student ID.
After the regular season ends the Lady Eagles will look to begin regional play in late February with regionals going throughout the month.
Leave a Comment