Tomasson named interim AD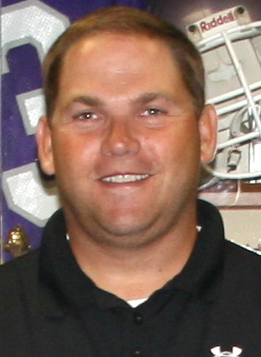 Longtime Illinois Valley Community College softball coach Cory Tomasson was appointed the college's interim athletic director today, President Jerry Corcoran announced. Tomasson, now in his 16th season as softball coach, has taught speech at the college since 1994 and has
o v e r s e e n IVCC's student clubs and organizations – now numbering 42 – as coordinator of student activities since 1997. He replaces
Tommy Canale who announced his resignation as A.D. and men's basketball coach July 23.
"I believe Cory will carry on the great work Tommy did to ensure our athletes are students first," said Corcoran. "The overall GPA for student athletes last year was 3.0; that is a testament to our commitment to high academic standards. Cory's teams have always been outstanding in that regard." As A.D., Tomasson will oversee eight sports: volleyball, golf, softball, baseball and men's and women's basketball and tennis.
Tomasson said he hopes to continue Canale's leadership. "Tommy offered a great deal of leadership and support to the coaches, athletes, and programs, said Tomasson. "He was a strong advocate for students and wanted each of them to succeed." "I believe we shared the belief that athletics is a positive asset to IVCC and can play a major role in student enrollment, community and college support, and student success. "As a 21-year instructor and 16-year coach, IVCC, the athletic department and softball program all mean a great deal to me. As interim athletic director, I plan on maintaining the high standards expected of our student athletes, providing support for our talented coaches and helping each program continue to compete at the highest level." Tomasson earned an associate degree from Illinois Central College in East Peoria, bachelors from St. Ambrose University and master's in communication from Illinois State.