Lady Eagles hang tough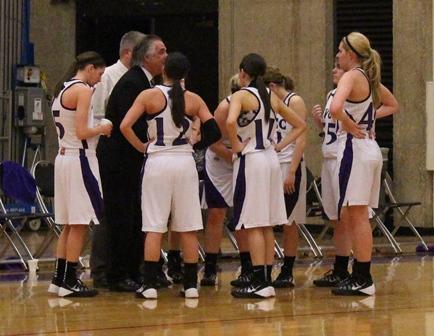 Joe Frye, IV Leader Sports Editor
January 30, 2014
The Lady Eagles have not slowed down and are now 6-9 overall and 1-2 in conference play.
Starting on Dec, 3 they were off to Springfield, as they traveled to face Lincoln Land Community College. They fell in this game 65-53 despite a strong performance by Kayla MacDavitt (St.Bede) who recorded a double-double with 15 points and 10 rebounds on a crisp 7-8 shooting clip. Off the bench, freshman Marissa Gama (Marquette) was 2- 6 from behind the arc and finished with eight points.
After a tough loss, the Lady Eagles headed back home to face rival JJC in what turned into a barn burner. The Lady Eagles were victorious in overtime 74-73, led by Jessica Jessen (Marquette) with 20 points, and 11 points by sophomore CJ Rhodes (Princeton). Free throws were huge down the stretch as Jessen was 7-8 from the charity stripe.
After losing three straight games to Kennedy King College (70-52), Sauk Valley (73-35), and Black Hawk East (72-68), the Lady Eagles were back in the win column with a 78-72 win at home over Carl Sandburg College.
Four starters were in double digits for the Lady Eagles.
Jessen led the way with 23 points and the Eagles added 16 from MacDavitt, 15 points from sophomore point guard Kara Kistenfeger (Ottawa) and 14 points by Rhodes. Karly Near (Mendota) led the team with seven rebounds as the Lady Eagles got a home win to break their losing streak.
The Lady Eagles hit the road one more time and headed to Bloomington, to face Illinois Wesleyan where they fell 70-64. Kistenfeger endured a strong performance with 10 points, 5 rebounds and 4 assists. MacDavitt recorded another double- double with 14 points and 10 rebounds.
The Lady Eagles play their next home game on Feb. 3 when Sauk Valley comes to