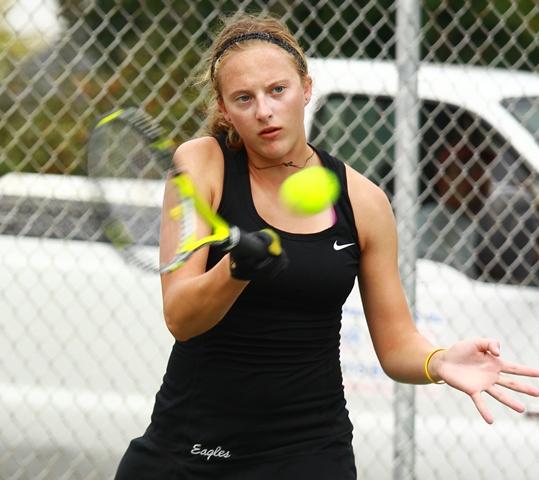 The IVCC women's tennis team has capped off their stellar regular season and is heading to nationals.
The team finished the season with 6-3 and placed third at the Region IV tournament Oct. 11-12 at Moraine Valley Community College.
The team was just half a point away from placing second.
At the Region IV tournament, sophomore Karly Rosencrans placed first in No. 2 singles and freshman Kayla Guenther also placed first in her No. 3 singles match.
Sophomore April Kutz placed third in No. 1 singles while freshman Bianca Sutton and sophomore Emily Santman both placed fourth in No. 5 and 6 singles.
In doubles action, the team of Rosencrans and Kutz placed second while the team of Sutton and Guenther also placed second. The team of Santman and freshman Kaylee Sienza placed fourth in doubles.
The national tournament will be held in the spring in Texas.