Athlete Spotlight: Alec Schwab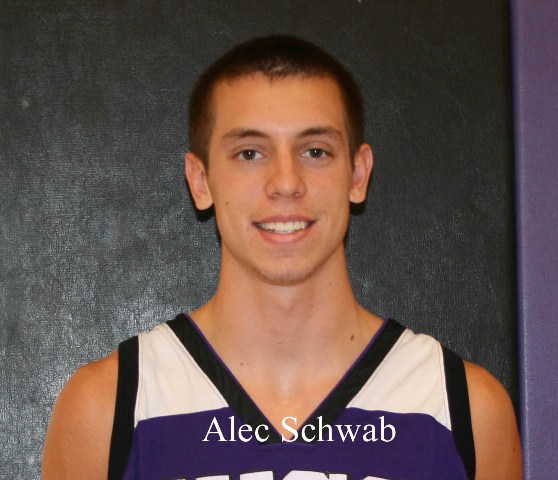 Year: Sophomore
Sport: Basketball
Position: Guard
School: St. Bede
Number: 24
Accomplishments:
2nd team all region, 2nd team all conference, all region tourney team.
Who are your inspirations?
My family for sure. Because giving them the joy of watching me play is good motivation for me to do good for them.
What has been your favorite or most memorable moment playing your sport?
Valentine's Day against Sauk Valley having my highest scoring game of 49 points.
What are your plans for after your sports career at IVCC?
Hopefully to continue playing basketball at a higher level school.
What's your favorite movie to watch on the way to an away game?
Coach Carter
What is your favorite inspirational quote?
The more difficulties one has to encounter, within and without, the more significant and the higher in inspiration his life will be.
Horace Bushnell
What song gets you most excited for a game?
Songs I can sing along with.