Golfers finish 16th at invitational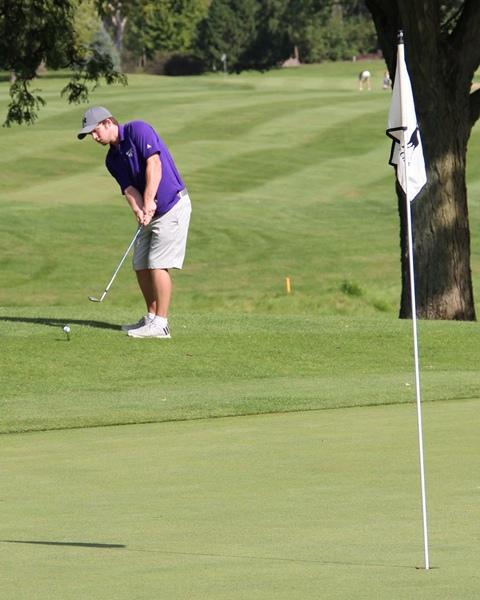 The IVCC Golf team recently hosted its 2012 IVCC Invitational golf tournament.
The tournament was at the Deer Park Country Club on Sept. 14 and Seneca's Oak Ridge Golf Club on Sept. 15.
There were a total of 22 colleges that participated in the invitational event.
Illinois Central College was the overall winner of the tournament with a total of 601 strokes.
IVCC finished tied for 16th place in the tournament while the IVCC "B" team finished 21st.
On the first day of the tournament, sophomore Michael Walker lead the way for IVCC with a 75.
Freshman Tanner Galyen was second for IVCC with a 78. Sophomore Alex Harrison was third with a 84. Tyler Dobrich scored a 88 and sophomore Logan Koepke scored a 89.
On the second day, Alex Harrison led the way with a score of 81. Michael Walker scored a 82 and Tanner Galyen scored a 83. Other scores where Logan Koepke with a 89 and Tyler Dobrich with a 93.
In other recent tournaments, IVCC scored a 325 in the University of St. Francis Invitational at the Inwood Golf Course in Joliet on Sept. 11. St. Francis won the tournament with a score of 293.
Individual scorers for IVCC were Tanner Galyen with 79, Michael Walker with 76, Tyler Dobrich with  81 and Alex Harrison with 89.
On Sept. 7, the golf Team played in the Duane Chanay Invitational at Byron Hills Golf Course. IVCC finished 7th in the 16- team field.
On Aug. 31, IVCC participated in the Dixon Classic at Timber Creek Golf Club. IVCC posted a score of 326 to finish fourth in the five-team field.