What is the "online gig platform market?"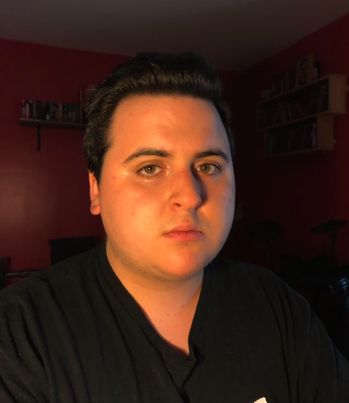 "The online gig platform market" is an opportunity and low barrier for those who are struggling to find employment, who want to make an extra amount of money on the side, or to make ends meet along with other jobs they are already employed in. However it is not subject to the same rights or benefits afforded to the worker if they were employed traditionally, such as a minimum wage, worker protections, job security, or benefits such as sick time, insurance, paid time off, the guarantee of being paid, and the guarantee of the hours to work. Online gig platform workers have to declare their income manually as it is not taken out (taxed out) of their paycheck since they are considered "independent contractors."
Who are the companies and Why is this the case?
People "contracted" by companies such as Doordash are exempt from these protections because they are legally considered what is called an "Independent Contractor." The main "employers" of these "contractors" are companies like Uber, Doordash, Lyft, Instacart, and TaskRabbit. Uber and Lyft mainly compete for easy transportation, Doordash and Ubereats compete for a food delivery service, and Instacart is an online shopping-delivery service. TaskRabbit is a bit unique as it primarily serves people who are looking for others to "contract" in order to move furniture, clean their home, assemble furniture, walk their dogs, and do other freelance-related work. Companies like Doordash among others are exempt from treating workers fairly because of their legal status. However this "legal status" is a loophole used in order to increase profits from the work of the "independent contractor" who provides the service to the customers. The consequence of the online gig platform market is that it disproportionately impacts and exploits people of various social backgrounds in a multitude of ways in order to maximize profit.
Who is working and who does this affect?
According to the Pew Research Center in a study titled "The State of Gig Work in 2021" the online gig platform market disproportionately impacts those who are people of color, living in places with fewer employment opportunities, people aged 18-29, women, and people who are living in the lower income bracket. Those impacted that are of color are Hispanics at 30% African-Americans at 20% and Asians at 19%. Caucasian people sit at 12% compared to other racial groups. When people of all backgrounds were asked about why they were working in the online platform gig economy 52% responded that they needed to cover gaps and changes in their income, and 28% responded they didn't have lots of job opportunities in their area. People aged 18-29 have responded 30% of the time that they work for one of these services. 15% of male US adults have reported that they have earned money from these online gig platforms, while 17% of women reported that have earned money from it. Finally, people living in lower-income brackets reported that 25% of them have earned money from these platforms while 9% of people living in upper-income brackets responded they have and people in the middle responded 13%. These numbers mean ultimately that those who have been the most historically discriminated against are more likely to be subject to exploitation by these companies.
How are they exploited?
The overall profit is destroyed by the overall cost of doing business with these online gig platforms. The company maintains its profits over thousands of workers from predominantly people from poorer or Hispanic backgrounds. In fact, Doordash, according to Forbes, has a "market cap" aka "net worth" of 32.54$ billion. While the worker gets subminimum wages, and a subminimum salary subtracted by the cost. How big is this cost? Well, the cost of working for Doordash or any gig platform includes gas, maintenance on their own vehicles, the time spent waiting on orders or jobs, taxes, equipment to keep the food warm or cold or other necessary equipment, competition between other workers who are will willing work for less and much more than that which makes it incredibly difficult to properly earn a living off of it. In order to earn a living from these platforms based on this information someone will have to work much longer and much harder to obtain a similar amount of pay compared to someone working a "traditional" job. The people who are the most dependent suffer the most, as they do not have the means or the ability to pay any costs without suffering financially. Labor is Labor and the online gig platform workers are deserving of a "fair day's pay." Per "job" doordash workers can expect a base pay of 2-10$ per "job" which is constantly fluctuating, an optional tip, all while the company earns a 20% commission along with the delivery fee itself. Doordash does offer hourly pay, however, how it is operated is questionable. If you reject too many orders on the "hourly mode" it will not allow you to log back in for the day. This incentivizes doordash workers working on hourly mode, to work for even less. From their website, it reads "Earnings are based on the total delivery time (from accepting to completing the order). You'll keep any applicable promotions and 100% of your tips on top of that, though tips may be less frequent when you choose to earn by time." In the Q&A listed below it goes on to say, "For your active 30 minutes, you'll receive base pay at the rate of $14 per hour, which comes out to $7, plus 100% of any tips on top of that." Which means effectively that someone who works several orders can make more than someone on a "hourly mode." This is dependent on how many orders they get within an hour.
This is intentional as "Independent Contract" workers are not legally required to have a fixed hourly wage or any predetermined base pay they choose. Thus likely to be paid below minimum wage per hour worked. The conditions this creates are described by an interview hosted by Ja'Han Jones of MSNBC in the subtly titled article "Apps like Uber and Lyft exploit their workers. We can't ignore it any longer." Cherri Murphy is quoted saying in regards to Uber "…I'd spend more and more hours of unpaid time waiting for rides and personally covering work expenses like gas and rental fees, while it became harder and harder to sustain a living." What Cherri is describing is also reflected in Doordash. She goes on to say more about her conditions and her unstable position "As a worker, I know what it feels like to be denied unemployment insurance in the middle of a pandemic and having to fight for what I deserve. I certainly know what it feels like to drive around under the looming threat of a possible car accident without coverage. I know what it feels like to be deactivated without a clear and fair process. And I know what it feels like to be accosted based on the color of my skin or my gender."
What can we do?
If we truly believe this "online platform gig economy" is here to stay, there needs to be stricter legislation on how companies like Doordash or Uber can operate and pay their workers. There needs to be an organized movement from the bottom up in order to renegotiate the terms of the contract and regulate these businesses. Companies like Doordash are the middlemen between the restaurant that produces the food and the customer who eats the food. The profits and amount charged on how the food is delivered from the restaurant to the consumer should belong to the worker. Companies like "Independent Contractors" are guaranteed the right to negotiate their pay for their services. Doordash workers don't do this. In the state of Illinois under the NLRA Doordash workers have the right to unionize. There needs to be provisions and reforms on how we legally define "Independent Contract" labor. If we don't, the people who suffer the most will never be able to move beyond these "entry-level" careers and climb up the social ladder or even just sustain a living without the stress of job security. Without the re-negotiation of the terms that these companies govern, the "entry-level" condition of the Uber driver, the Instacart delivery person, the door dash worker, and the person picking up whatever gig work is available will become years of their life.