Racial considerations seem to be a driving force in awards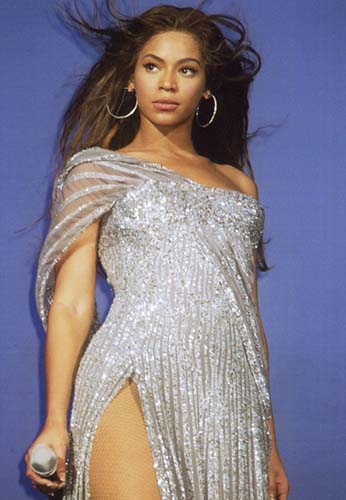 On Feb. 12, several music artists like Beyonce, Adele, and Chance the Rapper gathered at the Staples Center in Los Angeles, California, to celebrate the 2016 Grammy Awards.
While some artists went home honored and happy, some went home feeling that the Grammys did not represent the right winners for 2016. Many people feel this is yet another racially motivated awards ceremony. The only awards the black community can seem to win are categories that are generally geared toward blacks. Does the Grammy Awards Ceremony have a racial issue?
At the ceremony Adele won Album of the Year, sending shocks through the music community who expected Beyonce would win.
Many are speculating that perhaps Beyonce's nominated album 'Lemonade,' was just "too black" to win. The outrage prompted a Twitter and Facebook "#GrammysSoWhite."
Beyonce works hard and got this far, only to be shut down? Adele herself expressed outrage to journalists backstage on Beyonce's behalf.
"I thought this was the year that they would go with the tide," Adele said. "Of course, I am very grateful having won. But I felt the need to tell her, because I love her. And she was more than worthy."
I agree with Adele. Beyonce not winning, yet again, is comparable to Viola Davis taking only"Best Supporting Actress" at the Oscars Feb. 26.
Does the Grammy Award Ceremony have a racial problem? Think back to political, social, and influential artists such as Mobb
Deep, Public Enemy, Wu-Tang Clan, and N.W.A. These amazing artists have never seen the glory of a Grammy–not even Tupac Shakur or Notorious B.I.G.
How about placements in the Awards? Drake won the Best Rap/Sung collaboration and Best Rap Song for "Hotline Bling."
The song was awarded in the wrong genre. Drake himself said that it "feels weird" to accept a rap award for what is definitely a pop song.
Feeling antagonistic toward the idea, he notes that he is being called a rapper for his singing talent.
"The only category they can manage to fit me in is in a rap category, maybe because I've rapped in the past or because I'm black. I can't figure out why," Drake said.
The singer and songwriter received two awards that he was not there to receive and refused the awards believing it did not feel right.
Whether it is Album of the Year, or Best Female/Male actor, it seems that these award ceremonies have something motivating who wins which award.