Forum promises a tight race for 3 available seats on IVCC Board between 8 available candidates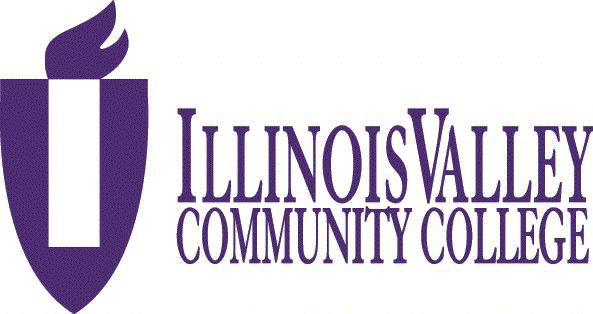 IVCC's Board of trustees held a forum on March 22, 2023, to introduce all 8 candidates running for the three available seats on the Board in the April 4 election.
The forum took place in CTC 124-125 from 1:00 to 2:30 p.m. The event was sponsored by the following student groups; the college democrats, the college republicans, the student government association, and D322.
Interested to attend the meeting were an underestimated amount of voters and students who had to be redirected to the auditorium to follow the event on a live stream, given the lack of capacity of the meeting room for the turnout of attendees.
The 8 candidates running for the three available seats are Julie Ajster, a IVCC alumni and lawyer with a solo practice located in Peru who wants to assist the school in keeping it's integrity and believes that her unique perspective and ideas on how to accomplish that can help the future of IVCC.
Rebecca Donna who has been running criminal justice programs for over 25 years including at IVCC as a faculty member, and wants to help ensure IVCC continues to be the gem of the Illinois Valley while effectively helping change IVCC for the better.
Current Board member Bill Hunt, who after serving 7 years in the Navy and working fir the united sates treasury department and cook county sheriffs office, as well as a director of operations at United airless and serving on the planning commission in Mendota for four years and being a vice mayor, who wants to bring a different perspective and life experience to the Board and wants to help improve the student experience at IVCC.
Lori Ganey, an IVCC alumni and truck driver of almost 20 years who wants to represent the voice of blue collar workers and the growing area that IVCC supplies the workforce for and believes a diverse board will be able to accomplish that goal.
Crystal Loughran, who has worked in education her whole life, while also working at IVCC in student services and business service and finance for 7 years. She is currently a academic tutor at NIU for elementary school students affected by covid.
She is running together with Teresa Schmidt, who lives on a a farm outside of Mendota and was inspired by her parents' desire to take on leadership roles within their community to do so as well.
Additionally she has over 40 years of experience in accounting. Current board members Jay McCracken, who is also running to be reelected, who has served a superintendent for Putnam county, as well as mayor of Henry and as a teacher of numerous schools in the areas wants to focus on doing what is best for the students at IVCC and assuring that their priorities are put first.
The final candidate is current Board member Angie Stevenson, of Ottawa, who is the product of public education and wants to bring the parent perspective to the Board as well as 6 years of experience. She is open to all students and wants to be a part of a bright future for IVCC.
On the agenda for this forum were 5 questions prepared by two student moderators. The topics ranged from academic freedom, the candidates relationships with IVCC, the important of the DEI (diversity, equity, and inclusion) to the them, as well as if they believed IVCC to be a comprehensive community college.
The last topic of discussion was what plans and proposal the candidates had in mind in order to improve IVCC's enrollment numbers, which had seen a decline of 40% over the past 12 years.
Regarding IVCC's recent struggles with enrollment, most candidates agreed that IVCC needs to involve the community more and reach out to students in k-12 to transparently show them what IVCC has to offer. Julie Ajster stated that IVCC needs to do a better job at reaching out to not only students but professionals like herself and IVCC alumni who can help promote IVCC's diverse offerings and opportunities, while Angie Stevenson stated that the schools board had frozen tuition for a sixth year in a row.
Jay McCracken and Bill Hunt agreed on the importance of IVCC's marketing strategies in order to expand the college's reach, since students are highly active on social media these days and utilize it as their primary form of communication, while others argued that the college should focus more on reaching out to high schools face to face and the community overall in order to boost enrollment rates.
The slate of Crystal Loughran and Teresa Schmidt stated their concerns in regards to the importance of improving the quality of courses for students, given the lack of satisfaction amongst students in the latest surveys on campus according to Schmidt.
The topic of diversity, equity and inclusion provided contrasting responses and drew the only obvious reaction from the audience.
Lori Ganey stated that her opinion had been affected by a homophobic and abusive parent, as well as a now deceased "at birth misgendered daughter", which led her to promise herself to always treat people with respect and that everyone should have the same chance and opportunity within the educational system to be who they are, and believe in what they stand for without any judgement.
Angie Stevenson and others agreed that there was no room to hate and discriminate against anyone in the college setting.
Crystal Loughran eluded to the pressing issue of the closing of the St. Margarets hospital in Peru, and the devastating effects it has on IVCC and the community, with St. Margarets working in close coordination with IVCC and it's nursing students as they seek health care jobs in the area.
After the conclusion of the questioning, during the closing statements, candidates were once again given their final change to make their final arguments and persuade voters as to why they should elect them in next weeks election as new or returning members of IVCC's Board of Trustees.