Nursing faculty member retires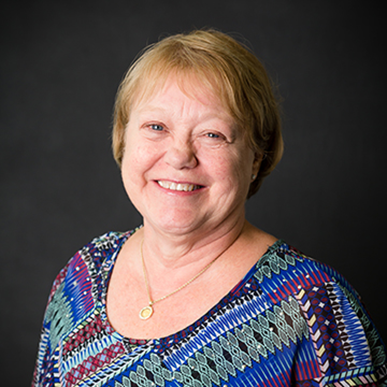 Retirement signifies that a hardworking individual has led an exemplary level of commitment to their craft. Pam Mammano, a retiring nursing faculty member that has been with IVCC "ever since 1989" is the definition of this exceptional commitment and devotion.
Mammano has taken on many different teaching roles in her time at IVCC. She said, "I have taught a variety of Nursing classes, Allied Health, and Strategies for College. But in the last several years, my main courses have been Maternal Child Nursing and Mental Health Nursing." She has also served as Assistant Director of Nursing, Program Coordinator and Acting Director of Nursing when the college was looking to hire.
She has a skill for leadership, which she attributed to being the eldest of nine siblings. Pam remembers being present for multiple hospital visits for some of her siblings in their childhood, which served as a catalyst for her nursing career path.
Early in her life, she knew she wanted to be in the healthcare field and even volunteered as a nursing aid. She said, "I started working or volunteering at St. Francis in Peoria at the age of 14 – been involved with health care ever since."
Having been devoted to her patients, students, and IVCC as a whole for many years, Mammano now looks forward to her continuing responsibilities to her family and volunteer work. She has triumphed through her unexpected family tragedies in June and November of 2019, going above and beyond, as everyone will remember her work ethic.
Mammano is remembered on campus as being "the voice of reason in our faculty meetings" and sometimes "staying at the college until 8:00 at night helping students" according to Laura Hodgson, a coworker and friend of Mammano.
She received a prestigious teaching award from the college. Mammano said, "I also was honored to be named the first IVCC Teacher's Excellence Award from IVCC faculty in 2000. It was a great honor to me."
Mammano has done well for her legacy. She was "involved with [the] creation of Alpha Delta Nu, the first statewide, now nationwide, honor society for the Associate Degree Nursing Students." Thanks to her, IVCC "holds the Beta Chapter, which is the second chapter of the Alpha Delta Nu Honor Society".
Having a passion for volunteering, Pam has been a part of the "IVCC Bloodmobile" which "had the longest consecutive running annual bone marrow drive in the state of Illinois!" Mammano doesn't intend to stop there and with more time in the near future she looks forward to the next phase in her volunteering journey.
Mammano hopes to leave her students with the belief that "it is a privilege to work with patients and their families", a selfless message she desires will live on. Another piece of advice she would like to give to her students is, "Everyone learns differently and you have to find your way of putting it together with the assistance of your instructors."
As Mammano explores her retirement plans, traveling, bicycling, and golfing are at the forefront. According to Pam, the relationship building due to her career has gained her plenty of friends to visit all "across the U.S." She also enjoys "spending time with family" as she has grandchildren living in Nevada and California.
Her commitment to her craft allowed her to inspire one of her students to eventually work alongside her. Laura Hodgson has many memories as a student and peer of Mammano and claims that she was a person that "walked the walk" because nursing is a way of life.
Laura Hodgson is a nursing laboratory professor at IVCC and has been working with Mammano for about 22 years and has known her for about 25 years. Hodgson was a student of hers and then, years later, decided to start teaching alongside her after getting some nursing experience.
When asked about Mammano's teaching, Hodgson said, "To me, she is what a nursing instructor really is. As a nurse, it's not just a job, it's who you are. I learned everything I know about being a great volunteer and great citizen from her because she gives herself everyday in so many ways."
Hodgson continued to say only positive things about Mammano and their friendship. She said, "I'm proud to be her friend and proud that I got to be one of her students."
There's no doubt that Mammano will be missed by her coworkers and students that she has made such an impact on. Hodgson went on to say, "Her knowledge, voice of reason, and smile will be missed."