Computer hack: IVCC board hires consultant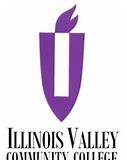 During an emergency special meeting Saturday morning, the Illinois Valley Community College board authorized the administration to secure a contract with an outside consultant to "unlock" its computer servers and proceed with a forensic audit to determine how Friday's breach occurred.
The college is planning to work with Rehmann Robson, LLC, the firm that conducted IVCC's security audit in June 2018, President Jerry Corcoran said.
IVCC board chair Jane Goetz said, "Time is of the essence. It is crucial we move as quickly as possible to restore full operations."
Vice President for Business Services and Finance Cheryl Roelfsema said restoring the network and completing the forensic audit could take 9-10 days. She said without its administrative software program Colleague working, many of IVCC's daily operations are "at a standstill."
Roelfsema added, Rehmann Robson is "ready to go to work. They can help us restore Colleague and get us up and running again."
College attorney Walter Zukowski said results of the forensic audit can be shared with the La Salle County State's Attorney, Illinois Attorney General and FBI.
Corcoran said the problem was discovered early Friday when the college's email system and website were not functioning.
IT director Chris Dunlap said an investigation revealed the network "had been compromised" and that "our file servers had been locked by an outside entity."
IVCC is unaware of any personally identifiable information having been disseminated. Even so, the college recommends anyone concerned about their information security should deal with the matter as they deem appropriate.
Public updates will be provided as they become available.