Skoflanc moves on to other art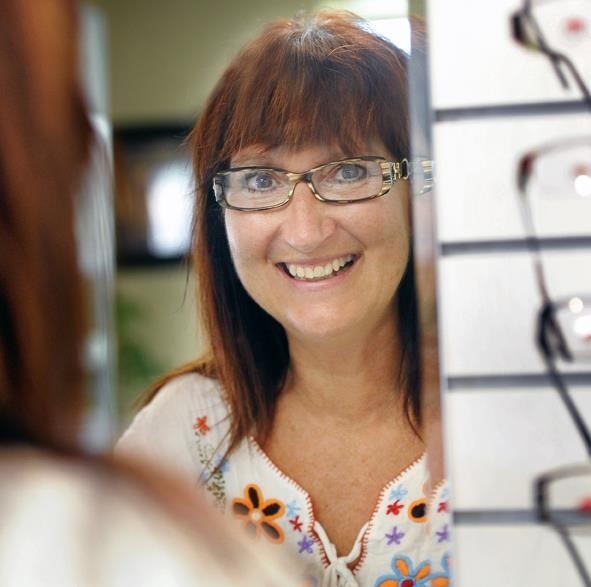 Francie Skoflanc, retiring IVCC Graphic Design Technology program director and instructor, had always been the artistic type, finding art as a way to entertain herself as an only child and discovering she enjoyed it.
She participated in arts courses throughout high school, but did not begin graphic design until later.
She has held a variety of positions throughout her career, but she ended up at IVCC.
"I worked for years as a graphic designer with the News Tribune, another local printing company, and an advertising company in Peru," Skoflanc said. "The Dean of Humanities and Fine Arts from IVCC was a former client of MCS advertising, so we got to know each other. He was aware of a new position at IVCC and encouraged me to apply."
She started her work at IVCC in 2000 and has led the program for these 18 years.
She noted that she would miss being an instructor at IVCC.
"I enjoyed being around the art department and working with Karen Zeilman and Said Burkzeeker, " she said.
She enjoyed the creative environment she was able to be a part of each day.
Skoflanc said she loved to challenge her students to think beyond their comfort zone.
"I love seeing the student blossom into a more mature adult and designer," she said.
IVCC Graphic Design Technology student Peggy Schneider has appreciated Skoflanc's program leadership and skill as a teacher.
"I've taken every course in the program, and graduate with a certificate this spring," Schneider said.
"I walked into an established program built by a designer with years of professional experience who helped us understand graphic design in art and practice, and walked away with great experiences."
As an instructor, Skoflanc gets excited when students of hers get accepted to a job.
She recalls a challenge of hers being trying to keep up with constant new technology as well as learning how to everyday situations that happened in the classroom.
Amongst her challenges, she has gathered knowledge from students along the way.
"With new technology, sometimes they knew the answer to things I knew very little about," she said.
Skoflanc is thought of very highly by her students and other faculty members.
After leaving IVCC, she will take her new knowledge and wonderful experiences with her.
She was named the 2012 Advocate of the Year by the Illinois Small Business Development Center. She also has a published book called "Letting Go, Printmaking: Photocopier Transfer and Monoprint."
Skoflanc still enjoys making art, especially collage, altered art, and recycled art, and her work has been displayed at various Midwestern art shows. She runs A Mess of Things, a store in downtown Ottawa selling a variety of items, including home décor, clothing, and accessories.
Skoflanc will be retiring at the end of this semester and plans to open a wine bar with her husband beside her current store. It will be called Cat's Eye, referencing both her love for cats and the building's history with the marble-manufacturing Peltier Glass Factory.