Fall Open House draws crowd
IVLeader, Staff Writers
November 30, 2017
With more attendees than previous years, IVCC"s Fall Open House was held Nov. 15.
To open the evening, IVCC sophomores Nick Needs and Martha Hoffman gave their perspective as students, sharing college preparation advice and tips for success.
Prospective students and parents then had the opportunity to tour majors of interest, visit with faculty and learn about available support services
.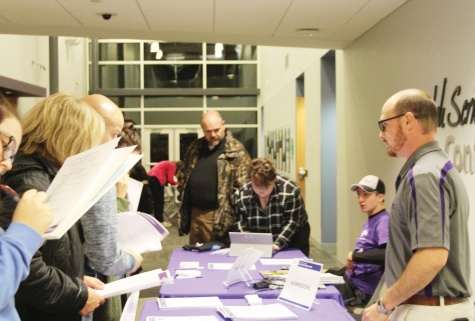 photos by Martha Hoffman