IVCC remembers retired teacher Mary Weeg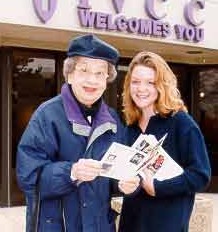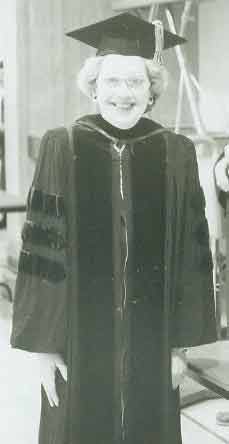 Mary Margaret Weeg, 84, died April 19, 2015, at Illinois Valley Community Hospital, Peru. Weeg was a retired teacher from LaSalle-Peru Township High School, L-P-O Junior College, and Illinois Valley Community College.
Weeg is remembered fondly by thousands of students, teachers, friends and acquaintances, as said by fellow teacher and friend Rose Marie Lynch.
"She was the inspirational leader of our division, motivating us to do our best, in large part because we did not want to disappoint her." Lynch said. "She was selfless, and despite her impeccable academic credentials and her love for American literature, she taught the classes no one else in the division wanted. She also, however, had an uncanny ability to get us to do things we didn't want to."
Lynch, having been hired by Weeg, remembers her as a motivational and strong leader, an independent spirit, and an all-around respectable and extraordinary woman. She recollects Weeg's "incredible memory for poetry, politics, and the history of the many places she traveled." Weeg's love for sports, especially tennis, and Chicago baseball, is also held in her legacy.
IVCC president Jerry Corcoran, although never working beside her personally, knew her well from attending many college and foundation events.
"Her record of attendance at these affairs was impeccable and her sense of humor was incredible, just like her smile and the twinkle in her eye." Corcoran said. "What I loved about her most was that she always had something positive to contribute to a conversation."
"Every day that Mary was on our campus seemed to make the sun shine just a little brighter," he continued.
Weeg was the first female faculty remember at L-P-O Junior College to hold a Ph.D. Throughout her long-lived career, she was honored in many ways. Her honors included being named in the Outstanding Educators of America and the Directory of American Scholars, being named Woman of the Year in 1985 by Illinois Valley Business and Professional Women's Organization, and being named one of the Women Making History by the Zonta Club. Weeg was also inducted into IVCC's Hall of Fame, and was nominated for the national Outstanding Alumni Award in 2005.
Weeg was also an active member in the community, and held membership in the education society Delta Kappa Gamma, Zonta Club of the Illinois Valley, American Federation of Teachers local 1810, IVCC Foundation Board, Illinois Valley Business and Professional Women, LaSalle County Historical Society, Illinois Retired Teachers Association, Holy Rosary Church Council in LaSalle and St. Joseph's Catholic Church in Peru.
Along with activity within these clubs, she also supported organizations such as the American Red Cross, Illinois Valley Food Pantry, Catholic Social Services, I-READ Literacy Program, and IVCC Foundation.
Weeg was born April 26, 1930, in LaSalle to parents Anthony J. and Estelle (O'Rourke) Weeg. Graduating from L-P High School, she then earned an associate degree from L-P-O Junior College, a bachelors and master's degree in English from the University of Illinois, and a Ph.D. in English from Indiana University.
Dr. Weeg is survived by cousins Kathy Cavaletto of Cedar Point and Eugene O'Rourke of San Diego, California; and friends and caregivers Rose Marie Lynch and Norm Clark, both of Peru.
Memorials may be directed to the IVCC Foundation. Online condolences may be viewed and shared at www.hurstfuneralhomes.com.
Leave a Comment