Campus anti-smoking law takes full effect July 1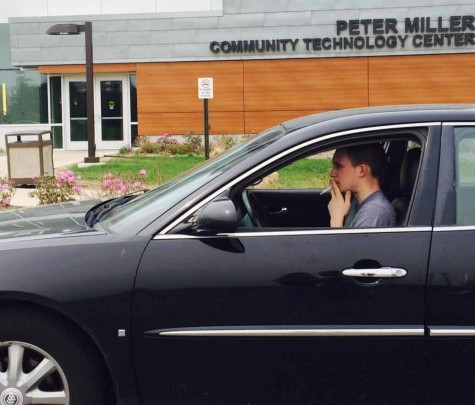 As you may have heard, retired Gov. Pat Quinn signed a law on Aug. 17 banning smoking on all college campuses nationwide. This ban includes cigarettes, medical marijuana, electronic cigarettes, and smokeless tobacco.
According to Mark Grzybowski, associate vice president of student affairs and the man in charge of making sure that our college abides by this rule, "IVCC has until July 1 to adhere to this new law."
To ensure a smooth transition into this new smoke-free age, steps towards it are going to start being made soon. To do this, he says that IVCC will start removing smoking areas and cigarette depositories (ashtrays) as soon as in the next couple of weeks.
According to Gryzbowski, "[IVCC's] internal goal is to be smoke-free beginning on May 19, the start of the summer semester."
He plans to post signs around campus and send both students and faculty plenty of e-mails between May 19 and July 1 announcing this new change. That way when July 1, the required smoke-free date by law, comes around, students and faculty hopefully will have had a prior heads up and will not be surprised by the change.
The good news is that if you are one of the many students and staff members at IVCC who happen to use cigarettes, you are not entirely out of luck. Smoking will be allowed in private vehicles in the parking lots of IVCC; just hold on to your cigarette butts when you are done and do not throw them out of your window.
Campus security will be enforcing this new law, and under the IVCC College Board Policy, "Refusal to comply with this policy will be met with increasingly severe penalties."
According to the policy, students will be given an oral reprimand on their first offense and a written reprimand on their second. However, continual violators will be subjected to disciplinary probation or even suspension if caught breaking the new rule on multiple occasions. This suspension could last for as long as one year, depending what is decided by the school.
Employees will face the same repercussions as students on their first and second offenses, but repeated offenders will be reported to Human Resources, and violation will be noted on the annual Employee Development Plan.
Leave a Comment