Staff retirements; a fond farewell from IVCC
Anna Marie Pietrolonardo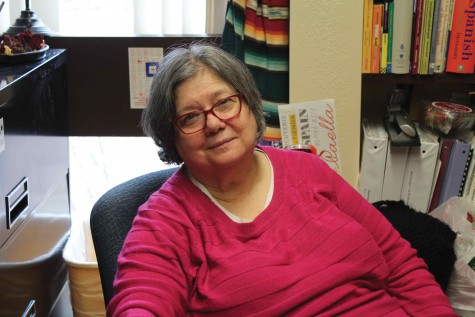 Anna Marie Pietrolonardo was born in Chicago and raised in Arlington Heights.
Pietrolonardo attended SCRIPPS College in Claremont, Calif., where she earned a bachelor's degree. Graduating in 1969, Pietrolonardo had majored in Latin American Studies and minored in comparative literature.
Pietrolonardo also holds two MA's in Spanish and Portuguese from Northwestern. She also holds a MBA in marketing from DePaul.
Pietrolonardo went back to school as a post graduate to NIU after being in marketing for 30 years.
She then went on to teach at several community colleges in Illinois, as well as at Northwestern, high schools in Lee County and La Salle County including local high school, Streator Township High School.
Eleven years ago, Pietorolonardo joined the IVCC faculty. She has taught transfer credit Spanish classes including 1001 and 2002 as well as independent study 2003 and 2004. Now after more than a decade at IVCC Pietrolonardo will be retiring at the end of the spring semester.
Pietrolonardo states her favorite IVCC memories include, "developing a World Language Organization."
Some of Pietrolonardo's accomplishments include getting a chapter of Sigma Delta Mu as well as being able to have developed fully online Spanish classes. She believes being able to have developed these online classes has helped students get their needs met and fit into their schedule.
Pietrolonardo's advice to fellow colleagues includes, "Enjoy the experience and keep a smile on your face. Look for the good days. I think that's the point of teaching: to you know get a high seeing enthusiasm shared from students getting excited about learning."
Pietrolonardo also recommends to "keep things interesting."
Pietrolonardo's retirement plans are to start a new chapter in her life and begin to cross things off her bucket list.
Steve Nett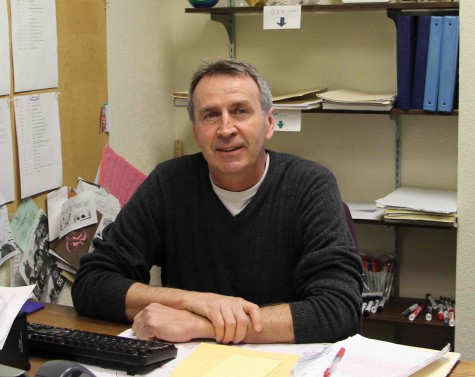 Steve Nett, who has taught at IVCC since 1986, will retire at the end of the semester.
Nett was born in Rollingstone, Minn., and raised in Winona, Minn.
He graduated high school in 1978. Nett attended the University of Minnesota-Morris for his first year in college. He then went on and transferred to Willamette University in Salem, Ore., where he attended for two years. Next, he attended Winona State University in Winona, Minn., and graduated in 1985 with a B.S. in biology. Nett received his masters in biology from Northern Illinois University in 1993.
Nett began his career at IVCC in 1986. He teaches Biology 1001 and Microbiology.
Nett states his favorite memory at IVCC: "One funny memory I have occurred about 20 years ago. It was around Halloween and the biology lab had just received a new microscope cabinet.
It arrived in a box shaped like a coffin and they left in the hallway right outside the lab. I put a sign on the box 'Human Cadaver – Do not touch.' The Apache took a picture of it and it ran in the next edition.
When the administration saw the article they were not to happy about us leaving a cadaver out in the hallway. When we informed them it was only a prank, they got a little chuckle out of it."
Nett states, "Throughout my tenure at IVCC the faculty, staff and administration have all been great to work with. IVCC has a friendly, welcoming atmosphere. I've certainly enjoyed my time here and found my entire experience here working with and interacting with students to be very rewarding."
When it comes to giving advice to his colleagues Nett says, "Find a happy balance between your work and your home life."
Nett says he does not have any specific plans yet. However, with owning a cabin in Minnesota on Ten Mile Lake, he and his wife may be spending a lot of time there.
Leave a Comment