Ebener wins prestigious scholarship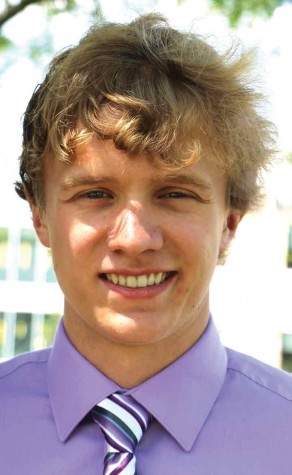 Illinois Valley Community College sophomore Tiernan Ebener of Peru is one of just 15 community college students chosen from a pool of 1,700 applicants from across the United States and elsewhere for a prestigious Phi Theta Kappa scholarship.
Ebener will receive $5,000 toward his chemical engineering studies at the University of Illinois next fall as a result of being selected a 2015 Guistwhite Scholarship recipient. He will be honored at Phi Theta Kappa's Annual Convention in San Antonio April 16-18.
The son of Dave and Jane Ebener was elected president of both IVCC's Student Government Association and Chemistry Club and was named IVCC Foundation's 21st Century Scholar in September.
A graduate of La Salle-Peru Township High School, he was the only Guistwhite Scholar from Illinois's 48 community colleges.
"This is another extraordinary achievement for Tiernan," said IVCC President Jerry Corcoran. "He has had a remarkable two years here and I have no doubt his exceptional success will continue at the U. of I."
Guistwhite Scholars are chosen based on academic achievement, leadership accomplishment, and engagement in Phi Theta Kappa. The program, established in 1992, honors the late Dr. Jack Guistwhite and his widow, Margaret. Dr. Guistwhite established the first transfer scholarship for Phi Theta Kappa members at Florida Atlantic University in 1975.
"Dr. Jack Guistwhite planted a seed that resulted in more than 750 colleges and universities designating transfer scholarships for thousands of Phi Theta Kappa members," said Phi Theta Kappa Executive Director Rod A. Risley.
Headquartered in Jackson, Miss., Phi Theta Kappa is the largest honor society in American higher education with more than 1,285 chapters on two-year and community college campuses in all 50 states, Canada and elsewhere. Nearly 3 million students have been inducted since its founding in 1918, with over 130,000 inducted annually.
Leave a Comment