Club TEACH attends summit, promotes Respect campaign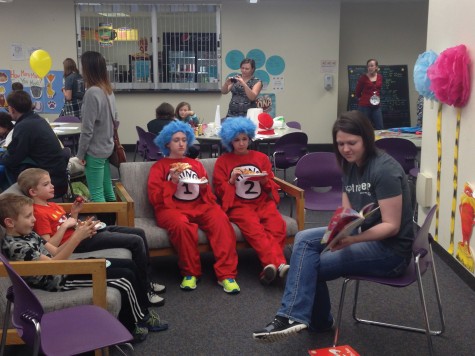 Members of IVCC's Club TEACH and La Salle-Peru High Schools Transition Program attended the Youth Activation Summit in Springfield during the weekend of Feb. 14-15.
The Summit focused on Illinois Special Olympics and Project Unify. Students from other Project Unify schools, including middle schools, high schools and universities, attended the summit and learned about continuing the Project Unify's mission which includes bringing together students with disabilities and students without disabilities.
Workshops we held to give the students and teachers tips on fundraising, participating in Unified Special Olympics, and more.
"The weekend was a unique experience because the environment was so accepting and friendly," said Club TEACH member Katie McManus. "Whether a student is regular education or special education doesn't matter — we want to spread this accepting environment to the schools in our area, and the summit gave us the tools we need to do so."
"In addition to the discussions that took place, there was lots of bonding time between everyone that attended—teachers, students, and Special Olympics Athletes," Jill Urban-Bollis, Club TEACH Advisor, said. "All members that attended the summit left the summit understanding more about what we can do to make our local areas more accepting."
Other students, including vice-president of Club TEACH, Brianna Bertolino, and president, Madyson Toynton, attended the summit and expressed how beneficial the summit was to them.
Project Unify combines education and sports in order to empower athletic and leadership opportunities for students with and without disabilities in an accepting environment. For more information about Project Unify visit www.specialolympics.org/projectunify or contact Jen Marcello at [email protected].
Leave a Comment