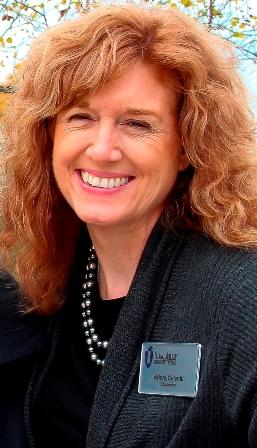 Part-time counselor Valery Calvetti is Illinois Valley Community College's nominee for the Illinois Community College Trustees Association Outstanding Part-time Faculty Member Award.
Calvetti of Ottawa began her career at IVCC in 1997 and has been in various positions full and part-time. She served formerly as director of community relations and marketing and has since counseled hundreds of students at IVCC and Ottawa Center.
"Valery has been a tireless advocate for the students at the Ottawa Center," said former Associate Vice President for Student Services Tracy Morris. "She is always enthusiastic in her interactions with students, makes them feel at home and works flexible hours to accommodate their needs."
"Valery works exhaustively to ensure Ottawa Center students receive all the same services available to them on the main campus," IVCC board chair, Melissa Olivero said.
Calvetti was recognized at IVCC's 18th Annual Recognition event April 25 at Grand Bear Lodge.