New nursing instructor hired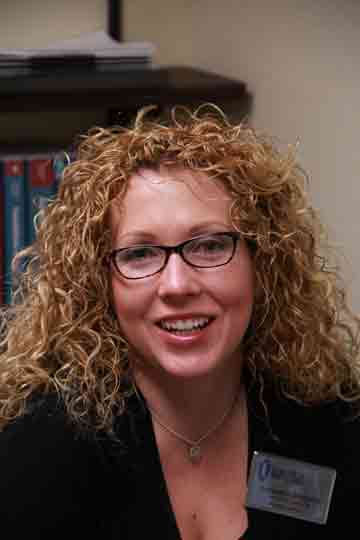 Samantha Whiteaker,
Nursing
Where are you from originally?
Bartonville
Where did you attend college and what degree do you hold?
I went to OSF Saint Francis Medical Center in Peoria for my Bachelor's degree in nursing (BSN), then to Lewis University in Romeoville for my Master's Degree in Nursing Education (MSN).  I am also certified in Inpatient Obstetrics, (RNC-OB).
What classes or positions are you currently assigned?  
I am currently teaching seminar and clinical for 1211.
Are you new to teaching?
I am a brand new teacher, I just graduated from Lewis in December of 2012!
What are your impressions of the atmosphere of IVCC, its faculty, staff and students?
I love it here, I hope to work here forever!  Everyone has been very very welcoming.
So far, what is your favorite aspect of IVCC?
I love that it's so friendly—like a big family.
What is your favorite thing about the Illinois Valley area?
The scenery, and I love living in the country!
What should a student know about you?
I'm very friendly, love people. I ABSOLUTELY love mamas and babies—OB nursing is my passion in life. In my spare time I love to spend time with my husband and family, travel, judge horse shows, sing and play guitar and I LOVE to cook!