Netflix comedy specials brighten dreary days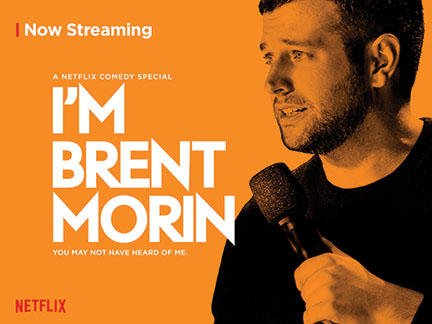 Everyone knows that fall is approaching fast. This means that outside activities are limited, and because of this, Netflix is about to see a rise in viewers. However, sweater weather also means dark and dreary days that need to be combatted with something funny and bright, such as a list of my favorite Netflix comedy specials.
John Mulaney's "New in Town," Mulaney's "The Comeback Kid," Bo Burnham's "what." and Burnham's "Make Happy" are always go-to recommendations for me.
However, there is one show that makes me laugh every time, despite that it does not seem to be getting the same amount of attention. "I'm Brent Morin" is an hourlong special where Morin details his struggles with adolescence and dating, all while acting out most of the stories onstage, thus making for a show that needs to be watched rather than just listened to.
I also recommend "Joe Mande's Award-Winning Comedy Special." Similarly, this show does not seem to be getting the attention it deserves. Mande takes the audience on a journey that includes sales pitches and documentary recommendations with a creative intro and outro woven into the story.
Chelsea Peretti's "One of the Greats" is another must-see. Dogs abound in this special. Peretti takes the time to make light of her situation as a rising star, poking fun at her own fame and challenging several comedy special conventions.
Lastly, "The Standups" is a six-part special that includes six different comedians for half-hour time slots.
If you only watch one of the acts in "The Standups," you need to watch Beth Stelling's act. It is my favorite because it details her weight loss, her love of her mom and her time as a babysitter,.
I chose to tie Nate Bargatze, Deon Cole and Nikki Glaser's acts for second—all are incredibly different but equally comical.
So this fall, while you sit wrapped up in your comforter desperately in need of a break from studying, do not forget to check out these talented comedians and any other Netflix specials you can find. They are bound to entertain and bring a smile to your face.