Film 'Fences' quality acting portrays complex emotion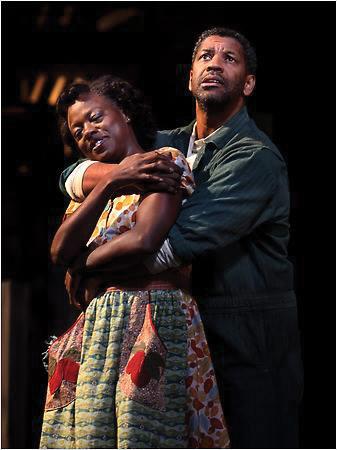 Director and lead actor Denzel Washington performs along side Viola Davis in "Fences" and provides a close and personal look at the struggles of an African-American family in 1950s America.
The movie was based off the play by Pulitzer-Prize winning scriptwriter August Wilson.
Main character Troy Maxson (Denzel Washington) is a former Negro League baseball player who failed to make the majors because of the color barrier.
His rough and gruff attitude creates tension between him, his wife, Rose Maxson (Viola Davis), and his teenage son Cory (Jovan Adepo), who is attempting to earn a football scholarship.
This film brings out two well-deserved Golden Globe nominated performances from both Washington and Davis. The talent in this movie is almost unimaginable.
Capitalizing on the complexity of the lead characters, these two amazing performers really make the film.
The movie takes place in only one central location, and all of the movie is dialogue.
While some could possibly think it is slow paced and boring, the film's outstanding character development is amazing and shows tremendous emotion while also providing a few laughs to go along.
The film brings a couple major plot twists, and really hits a home run in terms of playing with the audience's emotions.
This is a relatively long movie, with a run time of 139 minutes, and may seem a bit drawn out, but each scene is very important to the movie's central plot line, so it is important to pay attention to the dialogue in each and every scene.
It's tough to point out any major details without spoilers, so the best thing to say overall about the movie is that it was funny, unique, fierce, intense and different from any movie I have ever seen. I believe it is important for everyone to watch this movie, because it is critical to see what segregation and the effects of racism can do to a family's stability.
Being a huge Denzel Washington fan, it is easy for me to say this is one of his best movies, both acting and directing. This movie is worth the two hours.