Gypsy Show premiered April 10-13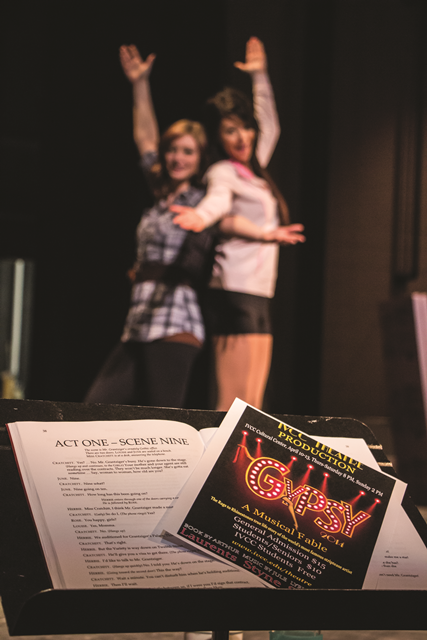 The musical "Gypsy" was performed in the IVCC Cultural Center April 10-13. Show times were 8 p.m. Thursday through Saturday and 2 p.m. Sunday.
The Theater Department's page on the IVCC Web site describes "Gypsy" as "The ultimate story about an aggressive stage mother. Join Rose, June and Louise in their trip across the United States during the 1920s, when vaudeville was dying and burlesque was born."
"Gypsy" was the first musical performed in the Cultural Center since the grand opening of the Peter Miller Community Technology Center in November 2013.
This performance was directed and choreographed by Don Grant Zellmer who is also in charge of Show Choir.
"Gypsy" was produced by David Kuester, who teaches drama classes at the Oglesby campus as well as presides over S.P.A.M.O. (Students of Performing Arts and Music Organization).
Tickets were available free for IVCC students with a student ID, $15 for the general public, $10 for non-IVCC students and seniors.
No child was admitted under the age of 10 given the adult content of the musical.