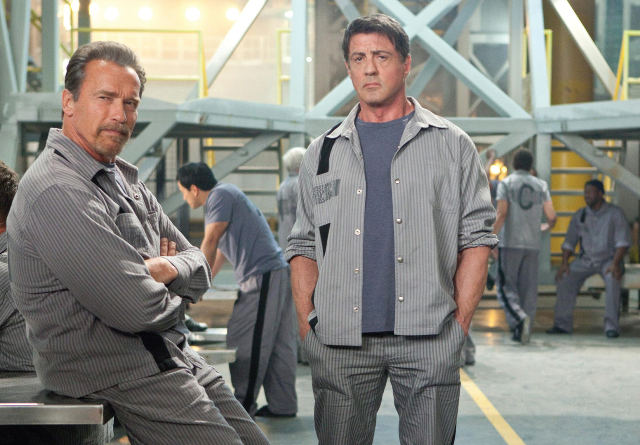 Sylvester Stallone and Arnold Schwarzenegger attempting to break out of a maximum security secret prison that is funded by shady individuals: how couldn't you want to see this?
Sylvester Stallone plays Ray Breslin, an ex-lawyer who began breaking out of prisons professionally as a way to make them safer.
Ray is the best and a legend in his craft that really draws a lot of attention to him, so much so that the CIA hires him to break out of a new state of the art prison. Ray accepts the offer and soon after arriving realizes it is unbreakable and that it is not a job at all but a prison sentence for him.
After enduring the torture from the guards and cruelty of the warden, Hobbes, Ray befriends fellow prisoner, Rottmayer played by Arnold Schwarzenegger.
The rest of the movie is filled with antics of Ray and Rottmayer trying to piece together a way out of the Helllike prison.
The setting for the movie is amazing and really makes you feel trapped with the characters. The supporting roles of Jim Caviezel, Curtis '50 Cent' Jackson, and Vincent D'Onofrio really give this movie an all star cast and it is most definitely worth watching for everybody who enjoys both prison movies and classic action movies.