Healing, empowering, and restoring survivors: abuse survivors find refuge in Illinois native's website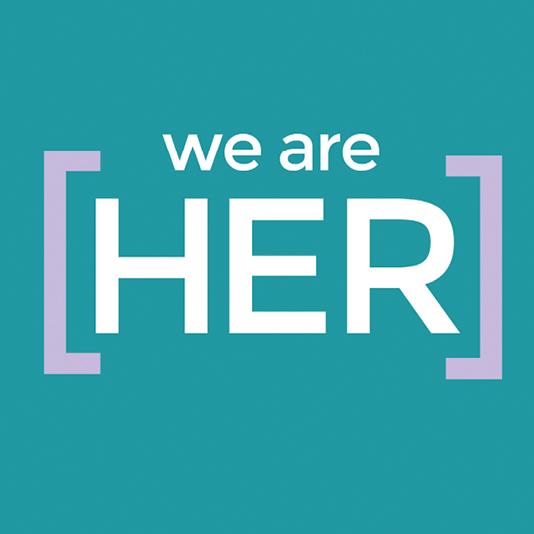 While nearly 1 million people participated in the Women's March worldwide to support women's rights and the rights of marginalized groups in America, there's one organizations closer to home that's been aiding survivors of abuse by telling their stories as a form of therapy.
Last October, Putnam County native Stevie Croisant created a website, WeAreHER.net for survivors of abuse to share their stories. She realized that she had to share her story and listen to others' accounts to cope and move on.
"I've always been a writer and writing was something my abuser took away from me," she said. "I felt like I could get my strength back in the form of writing and wanted to give other survivors a safe place to begin their healing process."
The website is a community intended to foster healing, empowering, and restoring survivors, which is what the HER stands for. Each story represents one or more of these things and is labelled at the beginning of every post.
After reading just one story, readers can feel the pain, sadness, and anger of each contributor as they talk about their experiences. Between stories of stalkers, manipulators, and controllers, among other types of abuse, their accounts are meant to assure readers that overcoming an abuser is possible.
These women don't have to be writers, they "just need a story to share," says Croisant. She and her managing editor read each story for grammatical errors and clarity. Both are English majors and have careers in writing. Along with a graphic designer, Croisant does most of the website design and photography.
Currently, there are ten contributors listed, but Croisant assures that there are many more. Contributors are listed when they post more than once. Those who want to write, but find that they cannot, are encouraged to take a step back and comment on other stories until they're ready to write again.
The website doesn't focus solely on writings. Contributors can make podcasts, vlogs, or other types of media to get their stories out. IVCC student Kellsie Edgcomb, one of the first contributors to the website, has plans that deviate from strictly writing to tell her story.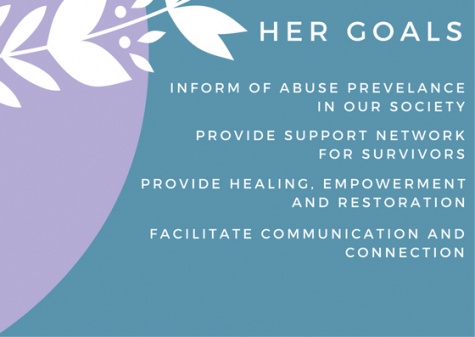 Edgcomb started contributing when she realized that her story "is not talked about enough."
"I never should have endured what I 'put up with' for as long as I did, but most importantly I can now see that I was at fault for none of it," she continued.
Because of her step towards healing, she wanted to take part in a community that supported other survivors.
"Having a place like this and being a part of a [nonprofit] like this one hopes to be has been a joint-dream of the founder and mine for years," she said. We Are HER plans to become a nonprofit to financially support survivors that need it.
Having a 501c3 status means that the organization is exempt from federal taxes because they are a charitable group.
Currently, We Are HER accepts donations to cover the expenses of brochures and other means to spread awareness.
Croisant doesn't seek out survivors. They need to approach her to start the discussion of sharing their story.
"I want them to come to me," Croisant said. "Healing has to be something you want to do otherwise it will have no benefit to you." Those interested can contact the organization through their website.